Submit your project to the Mobile Trends Awards and compete for the most important award on the mobile market!
In Krakow, March 17-18, 2022 the largest conference in Poland dedicated to mobile technologies – Mobile Trends Conference will take place! This will be the 11th. edit. The event will be accompanied by a Gala, during which the best projects and applications of the past year will be awarded. The gala will be hosted by Jarosław Kuźniar. Submit a project and win the Mobile Trends Awards 2021 – we are waiting for submissions until the 12th of January. January!
Mobile Trends Awards
Mobile Trends Awards is the most prestigious award in the mobile industry. The statuettes are awarded to companies that have successfully used mobile technologies in their projects. As every year, there will be competitors with strong market positions. Everyone has a chance to win, because the projects are evaluated for professionalism, adaptation to the users' needs, innovation and recognizability.
How to apply to the MTA?
Nominations will be announced no later than 15. February 2022 on the same page. All nominees will be invited to participate in the MTA Gala, where the best of the best will be selected!
The gala event will take place on 17. March 2022 at 19:00.00 in Stara Zajezdnia Krakow by DeSilva, in Krakow at ul. St. Lawrence 12. This important event for the IT market will also be broadcast for everyone on Facebook and YouTube on Mobile Trends brand profiles.Attendance at the MTA Gala venue, in turn, is free for two representatives from each nominated and honored company, and invitations will be sent to the email addresses provided in the application.
The gala will be hosted by Jarosław Kuźniar. Such a unique event needs an appropriate host. A person who will add splendor to every moment and set its tone. A presenter who understands the industry and knows how to present the winners and awardees. The star of the evening will be Natalia Capelik-Muianga. We had a chance to meet her wonderful voice in "Mam Talent", "The Voice of Poland", and also from performing a song in the lead of the show "Big Brother".
Applications for the MTA awards are accepted in the following categories:
"Website / portal / web"
"Mobile app (overall)"
"Mobile application (new functionalities)"
"Mobile app (new design / UX)"
"Promotion / advertising / marketing"
"Mobile Start-up"
"Other"
What is also important, the final categories will be announced on the basis of the submissions, therefore the Competition Jury is waiting even for the most innovative and unconventional applications. "If you don't fit into any category, create your own!" – Crisis Bride, Monika Czaplicka, says with a wry smile. So anyone who meets the requirements of the competition and acted vigorously in 2021 can win!
Why it is worth submitting to the Mobile Trends Awards?
MTA statuettes are already recognized trophy of Polish mobile market. Among the awardees so far are m.in. Such applications and projects as InPost, Rossmann, Żabka, mBank, Hebe or Radio 357.
Motivations for submission can be many – from honouring your efforts, to impressing your competitors and absolutely reaping the image benefits. Whether we want to show off the statuette in front of the team at work or publish its picture on our social profiles, it is worth showing how our projects or applications are evaluated by experts.
To whom will the awards go in 2022? We will see soon.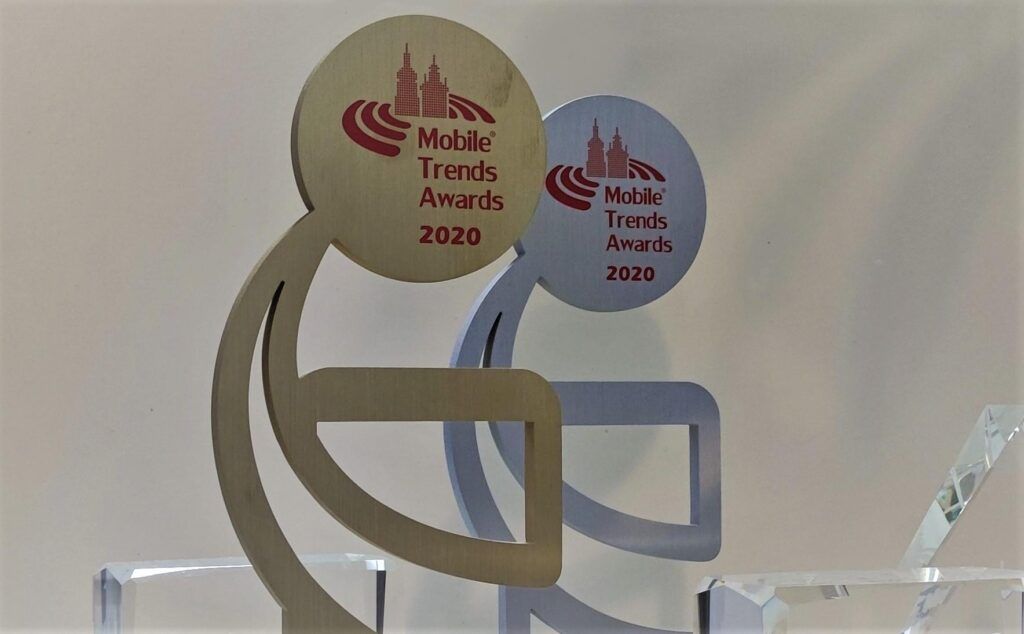 Mobile Trends Conference
MTC is the largest cyclical conference in Poland, which for 11 years has popularized new technologies, application design, UX UI, trends and mobile industry marketing.
The MTC stage is about speeches by exceptional people, inspiration for action, and learning about upcoming mobile market trends. All thanks to professional speakers and the company of good personalities, passionate about the industry. This year will feature m. in.: Natalia Hatalska (infiture.institute), Artur Kurasiński (kurasinski.com), Artur Jabłoński (digitalk), Michał Szklarski (e-point mobile), Piotr Kowalski (Google) or Krzysztof Wojewodzic (Escola S.A.).
Out of concern for the safety of the participants, the conference organizers will ensure that unvaccinated persons take a test before entering, so that they do not feel excluded from this important event!
Or maybe you want to become a speaker?
Speaking in front of a large audience is a challenge for many, but even the greatest actors and speakers have stage fright.They are saved by the knowledge and bravado with which they overcome their fears on stage!Becoming a speaker at the biggest Polish conference on mobile market will strengthen personal brand of every professional. Apply to be a Mobile Trends Conference speaker and prove yourself in this unusual role. Call for papers for speakers lasts till 29th of January.
Deploy Stable Diffusion text to image model with easy to use RunPod
gpu cloud
platform. Run any artificial intelligence model, deploy in seconds with easy to use interface.