Presentations the favorite remote learning facility – ClickMetting report
ClickMeeting – a Polish platform for webinars, training and remote learning – summarized the year 2021. In connection with the International Education Day which falls on 24th January, she decided to summarize it also in the context of remote learning. According to data from a report prepared by the company "State of Online Events 2021", almost 56% of. of those surveyed said that after the pandemic they should continue to use remote learning, but in a hybrid model, i.e. the so-called. blended learning. What's more, ClickMeeting reports that as many as 41 percent of. events that took place on the platform were educational in nature.
Backlog of learning the biggest disadvantage of remote learning
Although schools and colleges, students and parents have become somewhat accustomed to the new situation, finding their way, especially at first, has not been easy for them, especially the former who unexpectedly had to cope with a new organizational challenge. The majority of Poles (70 percent of.), when asked about the disadvantages of distance learning, indicated the backlog of students in learning and its negative impact on building relationships with peers (67%).). The new situation, it turns out, has also forced parents to take over as teachers, as nearly 58 percent of. of respondents, and almost one third said that remote learning had an impact on the increase in the number of homework assignments.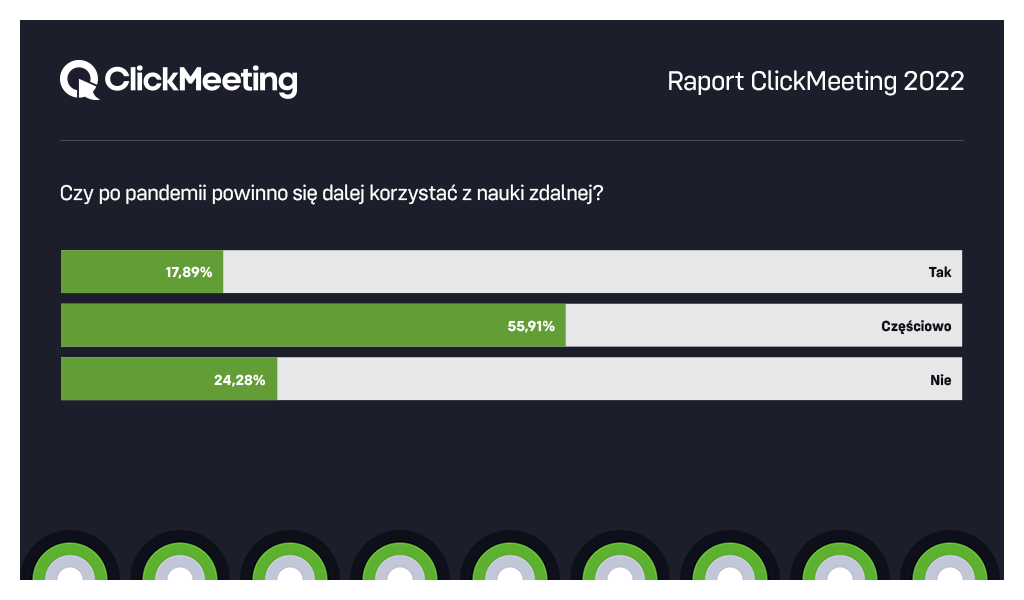 Hybrid education on top
The year 2020 definitely belonged to remote learning, and in 2021 it was partially implemented. And even though 24 percent of. Poles are totally against online-only education after a pandemic, that's almost 18 percent. believes it should continue to be used. However, the vast majority of them (56%).) opted for the golden mean, i.e. a mixed mode of learning – alternately distance and stationary.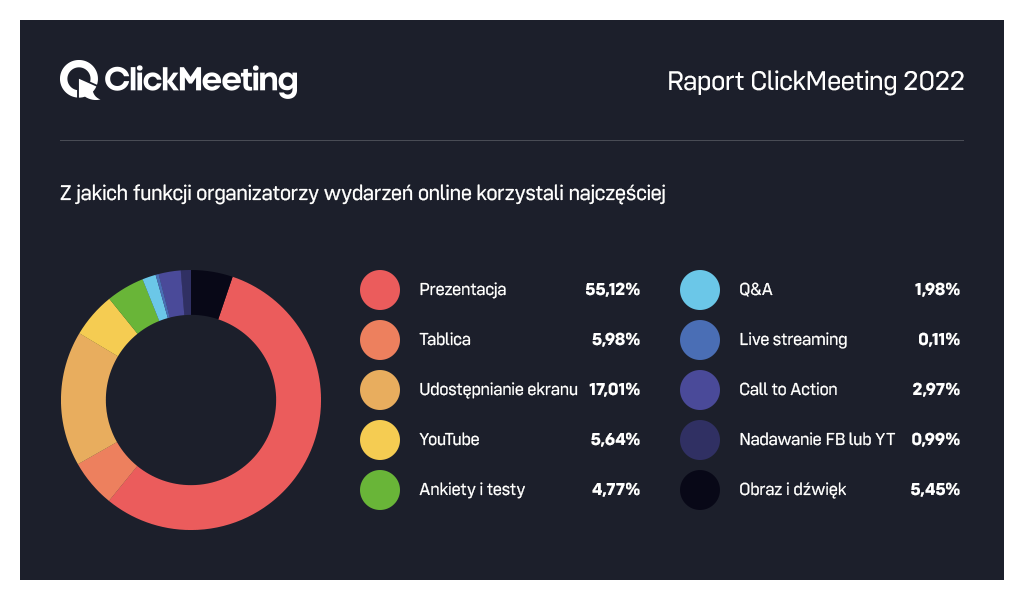 Solutions for effective remote education. Most popular features among users
Not only for teachers, but especially for students, the mode shift has been difficult in several ways. The students had trouble focusing, they distracted each other, which affected their learning. To meet these challenges, ClickMeeting decided to introduce a new mode – EDU – thanks to which presenters are able to see everyone, while participants can't see each other. And they can thus focus on their classes, thereby gaining a more comfortable learning environment. This mode can be turned on and off at any time.